For many of us, actively managing our careers is a daunting task that so often we leave to chance. Many busy senior executives tend to focus on their career when a significant emotional or business challenge arises, or simply, when they become sufficiently dissatisfied with their lot.
Rarely in the good times do we set milestones, engage in ongoing skill development, keep abreast of evolving best practice, reappraise our goals and question our direction.
Executive Career Planning is an opportunity to look at wider choices, both internally and potentially in other external organisations, to improve your career trajectory and to significantly enhance your life.
The best way to predict your future is to create it

Peter Drucker
What Executive Career Planning delivers to you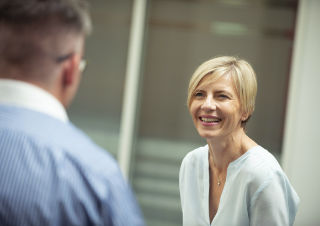 Investing in an Executive Career Planning programme provides a plethora of useful insights contributing to your personal growth and development, and your career success.
Approached with a spirit of enquiry and an investigative mind, it can help you to review your current career choices, design new opportunities, and accelerate your abilities and performance. Executive Career Planning also releases you to be comfortable and fully equipped to explore new career opportunities outside your current organisation and ensures you can rapidly get up to speed once you're in your new role.
There is a range of outcomes possible from effective Executive Career Planning, enabling you to focus on what you really want to manifest in your life:
Enhance your awareness and understanding of the structure of the working world and the opportunities within it.
Increase your self-understanding and appreciation of your individual strengths, interests and needs.
Achieve higher levels of satisfaction and enjoyment in your work.
Work for an organisation with values compatible with your own.
Guide your career firmly in the direction of your long-term career aspirations.
Improve your short and long-term income; utilise professional development.
Develop your project management capabilities, adaptability, and responsiveness to change.
Feedback is the breakfast of Champions

James Allen
Where Executive Career Planning Can Help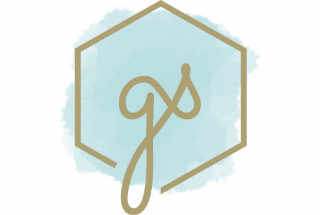 Reorienting and re-energising your executive career focus through self-assessment, deepening awareness and by clarifying your career aspirations.
Reigniting your career passion and enthusiasm by identification of values, transferable skills and areas of strength.
Identifying obstacles to career focus, formulating strategies for success.
Devising a clear, measurable and actionable career plan, building in 'what-if' contingencies and appropriate levels of support.
As appropriate, helping project manage a career search, reviewing and adapting performance in interviews, creating a marketing campaign and communication strategy.
Executive Career Planning can address:
Dissatisfaction with your career, career plan, or current employer
An increasing sense of discontent with company values, culture and focus.
An unfulfilled desire to 'make a difference' and add greater value to people, communities and the world.
How to determine your next career challenge, and either identifying or designing a suitable role externally.
A review of your current role, exploring alternatives internally, including role design, or engineering a future opportunity in a new function.
When to redefine your career aspirations and how to plan for career change, i.e. consultancy, owning a business, re-training or active retirement.
How to effectively on-board in a new organisation; enabling immediate value-add contributions.
How to project manage a return to work ( parental / maternity leave or sabbatical) ensuring a smooth transition, and a rewarding and successful re-entry to organisational life.
Ways to navigate the emotional ups and downs of a career search; maintaining energy, focus and optimism.
Why you need regular career plan reviews to measure your process, continued suitability and sustainability to ever-changing market forces or personal needs.
What to expect from Executive Career Planning
Structured and ongoing career planning is critical in today's complex workplace. We are all likely to work for longer than our parents' generation, and we are significantly less likely to remain with one employer or business.
We owe it to ourselves to carve out regular time so that we actively manage our careers on an ongoing basis
Exploratory Meeting

At our initial meeting, we will understand and clarify your career aspirations and plans, explore 'presenting' concerns, and identify career-related issues.
Our early discussion will also focus on influences on career development and expectations of career planning before agreeing the agenda, goals and priorities for your programme.
Discovery Meeting

We facilitate the exploration of 'you' through the use of appropriate confidential self-assessment exercises and psychometric tests.
You will gain a broader understanding of your transferable skills, identify your values, and get to know your personal brand, recognising when and how to create greater presence and visibility.
We consider, research and market-test your options before selecting the most viable and sustainable option to pursue.
Design Meeting

The focus for further sessions is dependent on your agreed career objectives. You may wish to target internal or external opportunities, or both simultaneously. That's fine!
Topics here may include the creation of a marketing campaign and communications strategy, or the preparation and planning required for interviews including practice, rehearsal and debriefing.
The focus is on effective project management and activity levels to achieve your career aspirations and plan.
Actions & Outcomes

Developing options and choosing between these creates an action plan enabling you to focus your search, measure your progress and get results. Progress can be reviewed at the end of each meeting to ensure you remain focused and on track to achieve your career goals.
During UK business hours, on-going support can be offered between meetings either via email or telephone or agreed Skype calls.
Each meeting typically lasts between 60-90 minutes and can be conducted at fortnightly or monthly intervals, depending on personal preference and the agreed objectives.